As a Music Producer i want to help you make that song you have in your head, a reality. Creative input, arrangement ideas, session musicians, Recording, Mixing and Mastering – as little or as much help as you want or need, to bring your songs to life. You're the boss, it's your production, but i will help you craft your music so you can make record you've always dreamt about.
My latest role as a Music Producer was with the amazingly talented
Christie Connor-Vernal
for her
debut EP
. She came to me with just her acoustic guitar and basic outlines for her songs. I wrote and arranged all of the other instrumentation for her tracks myself.
I then sourced, coached, rehearsed and recorded the session musicians that were required. Finally I edited, mixed and pre-mastered the project in it's entirety and arranged Mastering and Duplication houses to achieve the final product. At every stage of the project I made sure i listened to, was aware of, and sensitive to Christie's needs as an artist.
If you are one man/woman with just a guitar and some songs and you'd like to develop your material into full production, i'd love to hear from you.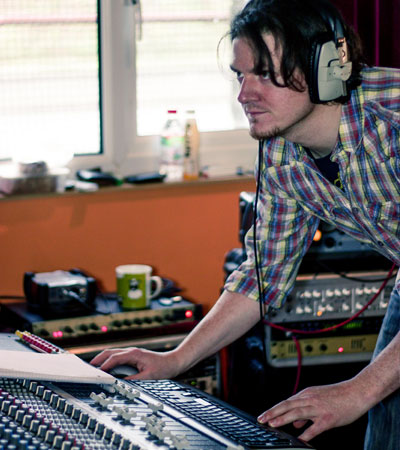 Call me on 07947 305 448
or mail me at roddymacaudio@gmail.com
for more information and to make a booking now!